Property insurance services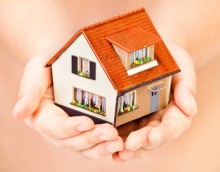 We fully understand that
property insurance
is important issue for most of our clients, especially as their properties in Bulgaria are used mostly during the holiday season and the rest of the year are usually not occupied.
That's exactly why we are offering this insurance service to our clients. To educate and give you non biased information for the different possibilities for insurances in Bulgaria.
We can put you in contact with some of the leading insurance companies in Bulgaria and you could be sure in their professional attitude and on time response to your requests.
All that gives our clients an additional confidence that their
property insurance
is worth the value and all potential property perils would be covered in prompt and exact manner.
In order to save our clients time and costs for special visit to Bulgaria regarding settling
insurance
for their
holiday property
, we could deal with all insurance issues on their behalf.
You only need to inform us about the rough insurance value of your property and content, as well as the preferred by you
insurance
perils. Usually the most important insurance covers are against fire, lightning, explosion, natural perils such as storm, hail, torrential rain, flood, snow or ice pressure, freezing, falling trees and etc, earthquake; malicious acts – damage to or destruction of insured property by third parties and others.
We arrange a visit to the property together with an insurance representative; make a full list with description of the insured property and the property content. After that an
insurance
quote is being prepared and if approved by you, the insurance is paid and signed on your behalf.
In most cases the payment for the insurance could be directly done via bank transfer to the insurance company by the property owner from abroad.
If you have a
property management
contract with Property Care our engagement continues throughout the whole insurance period. In case of any caused to the property damages, we are the ones, who inform both the owner and the insurance company and then assist in the whole process up to receiving the actual insurance reimbursement.
Please
contact us
for detailed information regarding our insurance services.