Home security services in Balchik, Varna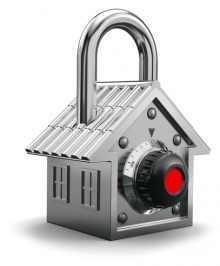 We offer protection and prevention solutions to your
holiday home
, a peace of mind to you, your guests and family.
It is recommendable each
holiday property
to be equipped with a
security system
and a contract for
security services
to be signed with one of the security service providers.
Holiday properties are occupied predominantly during the summer months, while during the rest of the time such properties are checked once in awhile. A
home security service system
would also give additional sense of security to your guests or rental customers, who would appreciate their own safety and that of their belongings.
Property care has been working with the
Balchik and Varna
areas' best
home security service
companies for many years and has established trustworthy and reliable relations with them. The security signal is transmitted via radio signal, which the 24/7 monitoring centre of the security company receives immediately in the event of intruders. Once the burglary alarm goes on, the security company patrol guards head directly to the property and have up to 5 minutes to reach and in case of true burglary attempt to prevent it and catch the robbers. Meanwhile the owner is informed by the person in the monitoring centre and in case of burglary the local police is also notified.
As usually the property owners are foreign persons, we are the ones, who receive such alarm calls from the security company and visit the property immediately if there is such an event. If indeed a burglary attempt has been done or property items stolen, glass or doors damaged, we are the ones to deal on your behalf with the police as well as with the
insurance
company.
If you choose to install a
home
security system
in your property, we will visit the property with local security service provider from
Balchik or Varna
; make an assessment of the risk areas, where highly sensitive infrared sensors need to be installed. After that a quote with the total price for the security system, its mounting and monthly security fee would be sent to you for check and approval.
When approved, we sign a
security service
contract on your behalf and from then onwards you could sleep even better, knowing that your holiday property security is in best of hands.