Legal and accountancy services in Varna, Balchik.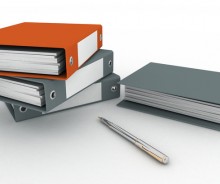 Once and a while everyone experiences the need to receive a
legal advice
on one matter or another.
We could assist you with putting you in connection with local
English speaking solicitors
from
Balchik and Varna
areas with undisputable reputation and professionalism, who would guide you with knowledge and efficiency throughout the legal aspects of your Bulgarian dealings.
If you had purchased a property before 2013, you most probably had set up a limited liability company in order to be able to own a property in Bulgaria.
Even though usually such companies are not really doing business, still an
annual tax return declaration
needs to be filed in front of the National Income Agency each March and further to that an annual company financial report needs to be presented at the Commercial Registry Agency in June.
Property care provides an
accountancy service
for non-operating companies and we would save you all the hassle each year in searching for accountant and preparation of all required papers for the institutions.
If indeed you have a functioning company, our accountancy team could also engage with that on regular bases and deal with all company's expenses and income promptly and in compliance with the Bulgarian company and
accountancy
legislation.
Our property care team could also assist you with
payment of local council taxes
in
Balchik, Varna, Dobrich, Shumen or Kavarna
areas, as well as fines. We, of course do not wish any of our clients to be fined, but unfortunately such fines and penalties are sometimes imposed and they need handling as well.
Bulstat registration
is another bureaucratic service we offer to our clients. If you are EU citizen and have just purchased a property with land or if you are a non-EU citizen, who purchased a leasehold property, you have 15 days to register at the Registry agency and apply for a Bulstat number. As you are a foreigner this number serves for tax purposes.
Another quite time costing service we offer to our
property management
clients is
categorization of properties
or holiday lettings in
Varna, Balchik or Kavarna
, in accordance with the respective municipal requirements.
If you want to
rent out your property
and that property to be awarded with the wished number of leisure industry stars, you need to receive a categorization from the local municipality department, being that in
Balchik, Varna or Kavarna
towns.
Well to be honest each time we deal with property categorization the municipality authorities have thought of something different to add to the already present requirements. So we are in constant alert and ready to prepare yet another set of documents.
Those are only brief examples of
legal and administrative services
we offer to our clients and as the bureaucracy everywhere is unpredictable and legal issues unlimited, please
contact us
if you have any specific issue you want us to deal with, which is not mentioned above.